Seglem/Rude - Fisherman's Home
Point Houghton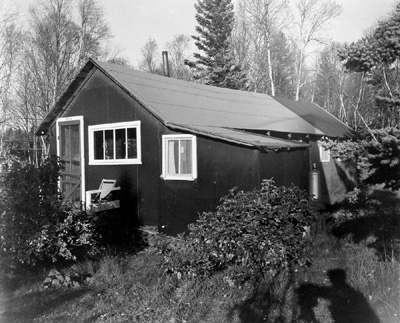 Rude Residence, 1950s: Hakala [NVIC: 50-1152], ISRO Archives.
F
isherman's Home, located within a sheltered inlet on the southwest end of Isle Royale on Houghton Point, retains historic integrity as a representative commercial fishery complex. The site contains a collection of associated structures and objects, including a residence, guest house, fish house, net house, two help's quarters, privy, tool shed, store room, net drying reels, smoker, stone wall, and a sauna. The fishery was founded in the 1890s by Edward T. Seglem, a commercial fisherman. Throughout the 1920s and into the 1930s Edward's cousin Elling A. Seglem and his family spent summers at the fishery, although Elling fished more for enjoyment than commercial purposes. The Rude family fished commercially from Fisherman's Home dating back at least to the 1930s and possibly to the 1920s, apparently sharing the complex with the Seglems. Sam and Elaine Rude moved to the site in 1937 and fished with Sam's father Andrew Rude until 1944, when Sam took over the operation.
Image Gallery
Site Map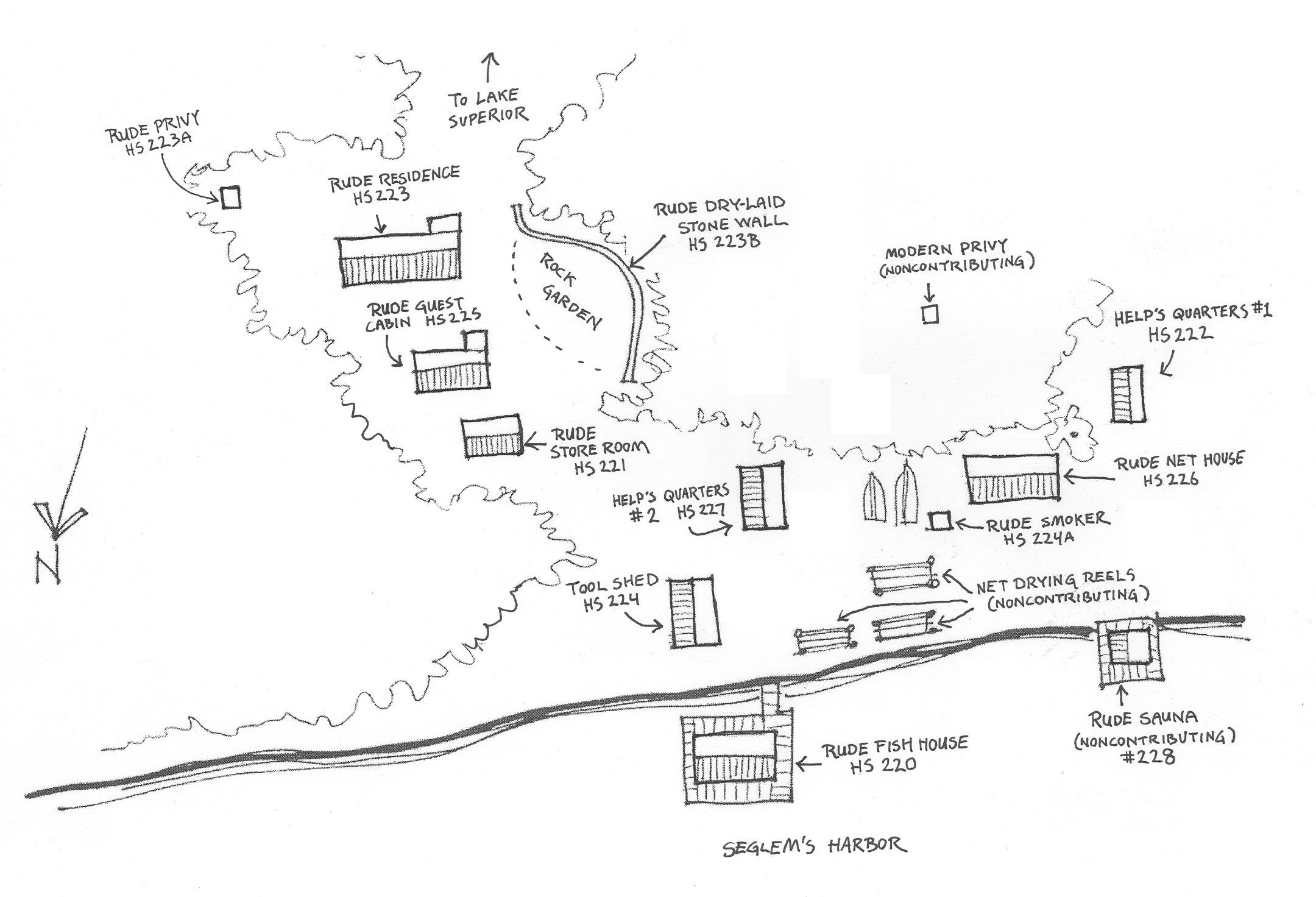 Click
Rude Fishery Site Map, 2011: Adapted from Dena Sanford (1995), Isle Royale National Park.
Are you related to this family? Would you be willing to share stories or photos associated with related events? If so, we would love to hear from you! Please contact the Cultural Resource Manager at Isle Royale National Park. Or write to:

Isle Royale National Park
800 East Lakeshore Drive
Houghton, Michigan 49931-1896
906-482-0984
Citations
National Park Service Cultural Landscapes Inventory. 2010. Fisherman's Home. Park Historic Architecture and Cultural Landscapes Program, U.S. National Park Service.